Vintage is in our blood!
Discover Souldier Straps
We buy and trade-in Guitars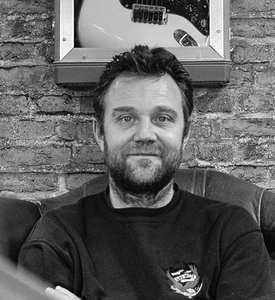 About Us
Dirk Witte Music is a traditionally Amsterdam guitar shop with a rich history dating back to 1939. In that year H.J. White Sr. an accordion shop at the Sarphatipark in Amsterdam under the name Dirk Witte.

As times changed, so did the store, with the range expanding and adapting to the needs of the musician. 80 years later, we are still changing with the musician of today. Dirk Witte Vintage is one of the leading music stores in the Netherlands with professional staff, a very extensive range, a modern webshop, international purchasing and sales and an accessible store on the Amsterdamsestraatweg in Utrecht.

Professional and personal advice

Our team consists of people with a passion for music. Each of our employees has extensive knowledge and experience and they are happy to share this with you! Whether you are a beginner or a seasoned session musician, At Dirk Witte Music Store you always get honest, personal and professional advice. Advice that really benefits you!

Online shopping with the support of a physical store

In addition to a professional webshop, Dirk Witte Music Store has a beautiful music store in Utrecht. Here you can try out our range directly.

Free adjustment of your instrument within 1 year after purchase

Have you purchased a guitar, bass guitar or other stringed instrument from us? Then it is good to know that at Dirk Witte Music Store you can have the instrument adjusted for free within 1 year after purchase on presentation of your proof of purchase.